Company registration name - use of the company name
Or call us
☎ 020 8810 4500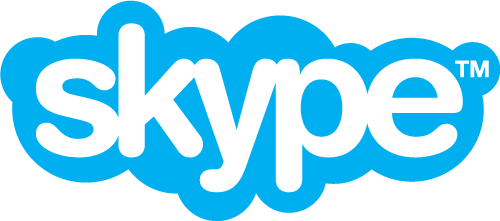 I look forward to hearing from you
Vic Woodhouse
20A The Mall
Ealing
London
W5 2PJ
Company registration name - main considerations
The company has the sole use of the company name with the Registrar of Companies at Companies House.
The company, as a legal entity, is the company registered number on the Companies House register.
Company name is your responsibility.
The company registration name may be changed at any time.
To avoid conflicts we advise careful consideration and inspection of:
Companies House list of registered companies.
Trade Mark Registry.
Business name registrations and data bases.
Internet search engines.
No rights to use a name are given by Companies House.
Similarly there is no protection, by Companies House, from others using the name except "exact" matches on the Companies House register.
Other existing companies have the right to apply to Companies House within one year:
if they feel that your company name is too similar to theirs and
that there is the danger of confusion between the two names;
which may adversely affect their business.
Companies House apply a very restricted and technical approach to uniqueness of name.
Obvious similarities will be disallowed such as existing names with added:
UK.
Services.
International.
.com or similar.
Numbers as words and words as numbers.
"and" to "&" or "&" to "and".
Addition of punctuation marks and symbols.
Names with bogus suggestion of links to professional, regulated or public interest bodies will not be registered.
There is no attempt to avoid conflict with trade names; this being left to the interests concerned through general commercial law.
Company registration name - other considerations
If your business requires a licence under the Consumer Credit Act 1974, the chosen name must also be acceptable to the Office of Fair Trading.
Company registration name - reuse of a name
Once a company registration name has been changed it is available for reuse by you or anyone else.
After a company is struck off
the name becomes available for reregistation.
If your company has been struck off, you may register a new company with the same name.
This will be a new legal entity.
With a new company registered number.
The procedure should be completed professionally.
You must be careful to avoid fraudulent results.
A company name undergoing liquidation is not available until the process is complete and the company is removed from the register.
The new company will have to go through new Getting started procedures for:
VAT registration.
All other tax numbers have to be new.
PAYE new scheme.
Construction industry scheme CIS, if applicable, new scheme; same reference as the PAYE scheme.
Open a new bank account.
A new Corporation tax number will automatically be issued by HM Revenue & Customs and sent to the registered office.
Before you make an application to have a company struck off:
You need to:
Wait three months after any change of company registration name.
Confirm that the company has not traded for three months.
Settle outstanding company debts.
File outstanding Corporation Tax, VAT, PAYE, Construction industry scheme CIS returns.
The striking off process takes three months to complete.
Contact us about the Company registration name and use of the company name